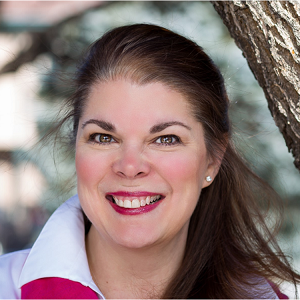 Lora Cantele is a Registered Aromatherapist, Clinical Aromatherapist, Certified Aromaflexologist/Instructor (formerly known as Swiss Reflex Therapy), and Aromatherapy educator.
Lora received her initial certification in Aromatherapy from the American College of Healthcare Sciences (formerly the Australasian College of Health Sciences) in Portland, OR in 2003. Additional studies include herbalism, body care, and nutrition. In the three years following, she studied with Shirley, Len and Penny Price in France and England where she earned her Certification in Aromaflexology/Swiss Reflex Therapy, Aromatherapy massage, and became a board certified teacher for the Penny Price Academy of Aromatherapy. She is a Registered Aromatherapist with the Aromatherapy Registration Council (USA). Lora continues her education earning an average of 100+ hours each year. Her areas of specialty include; hospice, palliative care and children with special needs. In 2011, Lora added 'M' Technique (for hands & feet) to her list of certifications.
I believe in the benefits of aromatherapy and endeavor to educate my clients how to incorporate Aromatherapy into their everyday life as a pleasurable means to preventing illness. Stress is the underlying cause of 80% of all dis-ease. Aromatherapy is an excellent means to alleviate stress and provide comfort. My focus is to identify and address the "root cause" of ill health; not just the symptoms. I empower my clients to be more proactive in their own health care.
After suffering the pain of back injuries as a result of multiple car accidents, I was told that ongoing physical therapy was the only means to provide me any relief. I wasn't happy with that option and was later introduced to aromatherapy, which went a long way to provide pain relief, comfort and lifted of my spirits. As a new mom, aromatherapy was very helpful in helping me to provide comfort and care to my children. I believed that aromatherapy was the best kept secret to wellness ever. After reading as much as I could about the subject, I decided that I wanted to become a certified practitioner to share the wonderful healing benefits of aromatherapy with others in an effort to help them find relief too.
My aromatic journey has taken me to wonderful places around the world to enhance my education. I have been very fortunate to have studied with many world renown experts in aromatherapy and natural health. Let me use my expertise to help you achieve and sustain good health on a daily basis using nature's medicine.
Lora is an Aromatherapy writer, educator and international speaker. She is the co-author of The Complete Aromatherapy & Essential Oils Handbook for Everyday Wellness (Robert Rose Inc.) Available on Amazon.com, Barnes and Noble, and other fine retailers (retail $24.95). Signed copies available here.
Interested in learning a little more about the benefits of using aromatherapy and about Lora Cantele? Check out this interview by Cathy Blythe on Problems & Solutions.
Lora is a champion for solid education in Aromatherapy use and training for Aromatherapy practitioners.She is proud to be included among many of her esteemed colleagues in the upcoming film "Uncommon Scents," a documentary aims to to provide the audience with credible information about the history, chemistry, interfaces, efficacy, and best practices associated with using essential oils for balance, health, and wellness. Click here for a preview.
If you would like to support this campaign (and earn a perk for yourself), please consider donating to the Uncommon Scents Indiegogo Campaign here.